A lot has been written about how the Internet of Things (IOT) and other innovations will impact supply chains. In recent times we've seen some significant supply chain innovations that help reduce cost, increase velocity and generally smooth logistical aspects of the supply chain.
But what about innovation in the supply chain? Harnessing innovation in the supply chain can lead to all kinds of possibilities from highly competitive new product offerings through to business growth.
First, let's look at some examples of "Supply Chain Innovation" and "Innovation in the Supply Chain" in order to illustrate the difference between the two.
Recent supply chain innovations have included:
Maersk Tankers testing drones certified in explosive environments to deliver packages to vessels. The aim is to reduce costs and they estimate this could save up to $9000 per vessel per year. Their first test was a consignment of Danish cookies!
DHL using robots to "collaborate" with pickers and do much of the heavy lifting, enabling them to pick faster (and presumably further reduce the associated risks of manual handling for employees).
eApeiron and others are presenting new technologies for track and trace to ensure protect brands against counterfeit products
and, let's not forget there are lots of trials with electric vehicles and alternative fuel sources that are driving down the cost to the environment.
The above are all examples of SUPPLY CHAIN INNOVATION - driving down costs and improving efficiency in the supply chain. And, of course, that will benefit those businesses on the receiving end of those cost reductions.
But that is different to INNOVATION IN THE SUPPLY CHAIN.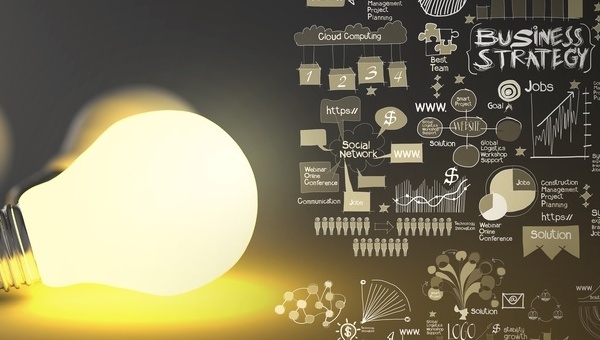 The term "Innovation in the supply chain" refers to innovations that are happening in within the companies that make up your business's supply chain.
According to Pincent Masons, in their report "Innovation in the Supply Chain", the "engineering and construction industry in the UK has made significant progress in embracing new forms of procurement, focusing on collaboration and seeking to create an environment where all parties' interests are aligned."
Innovation in the supply chain is the route to business growth.
Here are some examples of innovation in the supply chain:
New lighter, stronger materials used in aviation and automotive industries being applied to other industries to enable them to create new products and fuel growth. Where would Apple be without the component technology and new lighter stronger materials available to them?
For decades, manufacturing plants the world over have used sensors for heat, light, moisture and so on to minimise downtime. That electronic innovation has now spread to change the way we manage building maintenance - reducing the cost of manual inspections and increasing performance through "right-time" maintenance of building equipment -enabling facilities management teams to manage more buildings with the same resources.
Clothing technology has come on in leaps and bounds in the last twenty or so years. Breathable fabrics, easy-care clothing, lightweight protective gear - these things improve worker's well-being and in doing so can improve satisfaction and performance. And, as we all know, improved employee performance can lead to business growth.
Innovation in the supply chain, then, isn't JUST about reduced cost of doing business. Collaborating with suppliers and harnessing new innovations can and does lead to competitive edge and business growth.
Sourcing rubber for the soles of Timberland shoes was a challenge until they began to look into their supply chain and realise that they didn't actually need to buy virgin rubber - they discovered that they could source their raw materials from end of life tyres. Timberland didn't stop there. Given their huge brand value, they approached Omni United to form a joint venture to manufacture tyres under the Timberland brand. A win-win situation and very innovative - leading to growth for both businesses.
In the past, harnessing innovation has been the premise of engineers, designers, technologists and operational heads. They have been charged with finding/creating and employing innovations. Procurement's role was simply to get the best price.
Today, I firmly believe that procurement executives also need to be accountable for seeking out and employing innovations that drive profitable growth.
Admittedly, this may not apply to ALL industries. In the pharmaceuticals sector, for example, the knowledge needed to exploit innovation is probably firmly in the hands of industrial chemists and pharmacists.
But, for many other sectors, like leisure, retail and hospitality, procurement absolutely have a major role in seeking out innovation to fuel business growth.
By....
fully understanding company goals, markets and needs
knowing the drivers that lead to profitability and growth within their organisation
challenging the status quo
questioning the real need for every purchase
realising the added value of every item purchased
truly understanding the supply chain
observing innovations
and, even prompting innovation!
...the procurement executive can say that they are harnessing innovation in the supply chain for business growth.
It's a big job!
Procurement executives should be responsible for harnessing innovation in, and driving value from, the supply chain.
We call this activity Disruptive Procurement:
Procurement that challenges.
Procurement that seeks to deliver business growth, not just a better margin.
To find out more, download our eBook 11 thought-provoking examples of disruptive procurement in action, or contact us to find out how our procurement consultancy services could work with your procurement team to improve your business profitability.