Disruptive procurement is the process of creating real business value and competitive advantage by:
deconstructing what the business really needs,
challenging established business processes,
leveraging knowledge from outside the normal points of reference, and
designing, assembling and managing the supply chain in new and innovative ways.
Being disruptive does not necessarily mean coming up with outlandish new ways of working or entirely new thinking but it does mean disrupting how your organisation works today with the objective of improving the business.
To increase Enterprise Value, businesses are looking to sell more, pay less, use less and /or reengineer the supply chain.
Other views of disruptive procurement
Software tools like e-procurement and e-sourcing are often referred to as an enabler of disruptive procurement. Whilst it's true to say that this type of technology can disrupt the traditional sales process, we feel that focusing purely on technology is rather missing the point.
To look outside procurement for a comparative example; Deliveroo, are not disrupting the restaurant market because they have technology, they are helping restaurants without direct to customer distribution reach more people…. the tech like the self-employed rider base are important but incidental.
In their white paper, AT Kearney described disruptive procurement as "Reinventing and transforming the procurement function". This is a good broad definition that focuses inwardly, and refers to a change of thinking and process within the procurement function.
We've taken that further and placed the emphasis on the outcome, hence the reference in our definition to "creating real business value".
Why do we need to do things differently?
A quick history of the procurement profession shows us why that is important:
Old school procurement focused primarily on cost savings. Buyers were told what to purchase and their job was to get the best price without compromising on quality or service.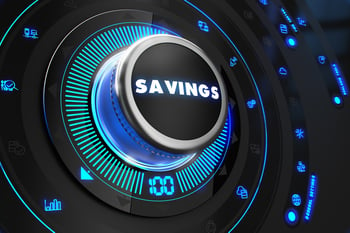 Their colleagues in design, engineering and operations would decide what needed to be purchased. The buyers decided who would supply, based on that requirements definition, price and quality of service.
Procurement teams developed negotiating techniques, and developers created software to improve procurement practices but the aim was still to drive down prices.
After years of working in this way, many procurement teams are struggling to deliver the cost savings that they did in the past.
The margins aren't there, and suppliers are unable to cut costs further.
Something needed to change.
What should today's procurement team do?
Today's highly successful procurement teams have widened their role to include a deeper involvement in defining requirements within their own business, together with gaining real insider knowledge of business drivers further up their supply chain.
They disrupt the status quo both within and outside of their own organisations by challenging assumptions, designs, requirement definitions, supplier information and processes in a way that creates value for stakeholders on both sides of the equation.
In this way, procurement influences both the requirements, how the business operates internally and the means of supply to make not simply marginal changes to purchase costs, but fundamental changes to the bottom line for their businesses.
That's why we say that disruptive procurement is defined as "transforming procurement practices to drive real business value".
To learn more, read our blog "The 7 key ingredients of disruptive procurement".
The results can be astonishing. To discover some real-life examples of disruptive procurement in action, download our eBook "An FDs guide to disruptive procurement".