On 5th December 2018, we published a blog https://blog.insiderpro.co.uk/7-things-to-do-now-to-prepare-your-supply-chain-for-brexit
It's time to re-visit and assess whether those 7 things are still relevant today. Now, exactly two years on, UK and European businesses await final the Brexit terms, amidst dramatic newspaper headlines which talk about a deal "hanging in the balance" and threat of "catastrophe at the borders". Meanwhile, professionals in industry continue to assess the potential impact on their supply chains across the continent.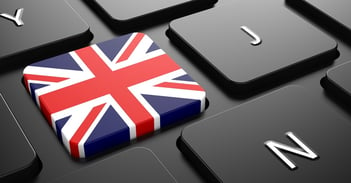 According to the 2018 CIPS survey:
Nearly two-thirds (63%) of EU businesses expected to move their supply chain out of the UK
Two-fifths (40%) of UK businesses were looking to replace their EU suppliers
25% of large UK businesses* had spent over £100,000 preparing their supply chains for Brexit
Today, after a difficult 2020 for obvious reasons other than Brexit, CIPS report:
Nearly a quarter of UK supply chain managers are paying more for goods and are planning to transfer these costs to consumers this Christmas
Nearly half say their business is less prepared for Brexit compared to last year because of the additional impact of the pandemic
45% of UK businesses with EU suppliers think their goods will now be delayed by a week or more at the border due if there is no deal
A survey of 557 UK supply chain managers by the Chartered Institute of Procurement & Supply (CIPS) found that nearly a quarter (22%) are paying more for goods this Christmas and are planning to transfer these costs to consumers. Meanwhile, 16% of UK businesses expect stock to run low this winter as a direct result of Covid-19.
The Christmas disruption is a result of the widespread remapping of supply chains in the wake of Covid-19 lockdowns, with 30% of UK businesses with an international supply chain stating they have moved at least one supplier back to the UK as a result of the pandemic. Over a third (39%) of UK businesses also stated that they have lost at least one of their suppliers through bankruptcy or failing to reopen after lockdown.
https://www.cips.org/knowledge/procurement-topics-and-skills/brexit1/brexit-surveys/#tabs-1
Of the 7 actions we recommended back in 2018, the two that stand out today as most critical are:
1. Review your supply base - are your most critical suppliers Brexit ready? Are Incoterms agreed? Could you stockpile? Do you have alternative sources of supply, particularly on-shore in the UK? What impact would re-sourcing have on your business? Can you multi-source?
2. Plan for disruption - prepare so that you can make decisions quickly if required to adjust to new circumstance. What are the different scenarios you might face and what action can you take now to ensure you can react immediately? Do you have the data you need to analyse and model alternative options?
After a year in which we have seen so many businesses fighting to adapt to lockdown and social distancing guidelines, staff and customer shortages, resilience and agility have become critical skills. Make sure you are ready to use them as the Brexit final showdown plays out!
If you're struggling with the volume of work needed to audit your supply chain and be prepared for BREXIT, do contact us. Insider Pro is a UK based consultancy focused on delivering enterprise value through orchestrating supply chains and operations.
We're already working with some of the country's largest businesses making sure they are prepared to deal with whatever BREXIT might entail.
Topics: Supply Chain Management