Recent surveys show that many UK businesses are already preparing themselves for BREXIT by redesigning their supply chains in favour of UK companies.
According to a recent CIPS survey:
Nearly two-thirds (63%) of EU businesses expect to move their supply chain out of the UK
Two-fifths (40%) of UK businesses are looking to replace their EU suppliers
25% of large UK businesses* have spent over £100,000 preparing their supply chains for Brexit
What else can heads of procurement do to prepare for the - as yet uncertain - impact that BREXIT may have on their businesses?
1. Review your supplier base
Should you replace your EU suppliers?
Yes. Possibly. Maybe. Not yet. No.
They are all good answers!
The bottom line is that most businesses cannot simply replace all their EU suppliers with others. And conversely, those EU suppliers won't want to lose your business.
The question should be: how can you be prepared to make that decision quickly once the impact of Brexit is clear?
Doing some ground-work now: identifying alternative sources both in the UK and elsewhere, and reviewing the TCO of the items they supply will give you a good base to work from.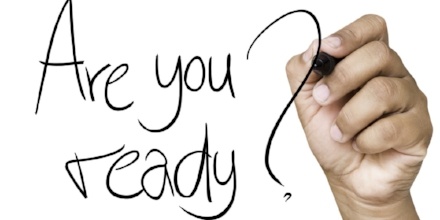 Then, when the impact of any new trade tariffs on your current EU suppliers becomes clear, you will be in a position to review them vs the alternatives and make speedy decisions.
During this process you might even find new suppliers that would bring immediate benefit!
2. Identify critical suppliers
Which suppliers are really critical to your business and cannot be easily replaced?
Those who provide a unique product or service to you or your customers.
Suppliers of major pieces of equipment and their spare parts that are critical to your business.
Suppliers of raw materials that can ONLY be sourced from within the EU
Hone in on these and start to think outside the box.
What price hike (due to duties, taxes and other costs of dealing with EU companies) could you handle?
What would you do if the price went above your threshold?
It's a terribly hard question, but thinking about it now will mitigate potential losses in the future.
3. Consider helping critical EU suppliers set up in the UK
This may seem challenging, but some businesses are already considering helping their suppliers set up in the UK.
The car industry, in particular, has been involved in what the FT recently described as a "concerted nationwide effort to rebuild the UK's automotive supply chain."
If your suppliers either can't or won't set up in the UK then another option is to develop your own internal supplier. This is clearly a huge step but in the right situation represents an viable alternative which has the potential to be a major strategic step forward for the business.
4. Supply chain audit
A supply chain audit is advised for lots of reasons other than Brexit - compliance with Modern Slavery laws, concerns about sustainability, and environmental considerations to name but a few.
With reference to BREXIT, a supply chain audit could reveal potential issues further down the supply chain - those who provide raw materials, goods and services to the UK suppliers that you depend on could be located in the EU.
Take a look at your suppliers' other customers too. Is a big proportion of their customers in the EU? Is that a threat to their business, and therefore your supply chain?
5. Carry out a contract audit
Some contracts with (especially smaller) EU suppliers will not include Incoterms rules or International Commercial Terms - the pre-defined commercial terms published by the International Chamber of Commerce (ICC) relating to international commercial law.
What that means is that post-Brexit, when businesses who trade with EU suppliers will be importing (rather than simply purchasing) goods and services, they will lack the required trading terms.
Amongst other things, Incoterms establish the place of supply which impacts VAT claims, for example. Currently intra-EU trade is exempt from VAT payments. Come BREXIT they will be subject to VAT - depending on the place of supply.
To avoid supply chain disruptions, and rushed contract re-negotiations closer to the BREXIT date, we recommend you carry out that contract audit now. Make sure Incoterms incorporated into all contracts with EU suppliers.
Then check your UK suppliers have done the same with their EU suppliers!
6. Be prepared for supply chain disruptions
It is easy to imagine that the introduction of new border rules may cause delays as goods enter the UK. If this could be critical to your business, it's advised to put a contingency plan in place early. Most companies could not stretch to receiving goods early and storing them - the costs would be prohibitive - so what could you do to minimise the disruption if your goods were held up in customs?
7. Get ready for more admin
This one is inevitable. All those purchases from the EU will become imports, and that doesn't just mean duties and tariffs...it probably means more administration.
What will that mean to the size of your team? Will you suddenly need to press the button on recruitment?
So, there you have it... my top 7 things to do to prepare for BREXIT. Of course, much of this - the audit, checks and balances - are part of what any procurement team should be doing anyway.
It's just that BREXIT adds uncertainty and a deadline to it all.
If you're struggling with the volume of work needed to audit your supply chain and be prepared for BREXIT, do contact us. Insider Pro is a UK based consultancy focused on delivering enterprise value through orchestrating supply chains and operations.
We're already working with some of the country's largest businesses making sure they are prepared to deal with whatever BREXIT might entail.