People change the world when they collaborate. It's enormously fulfilling work. For most people this is just a pipe dream. They hate Sunday evening because Monday is just hours away, but it doesn't have to be that way. And it starts with you.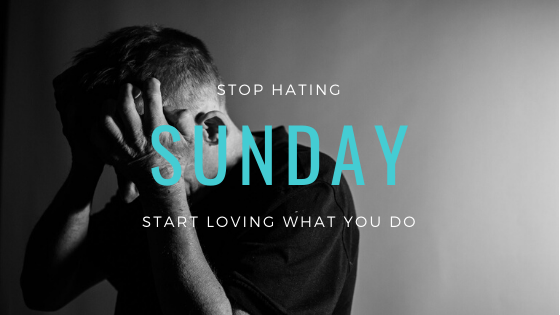 I've worked with more than 100 businesses over the past 20 years. Helping them drive more enterprise value by increasing sales, lowering costs or achieving greater consistency. Despite some great £'s results, for the bulk of that time I wasn't fulfilled by my work. In fact, there were times when I positively hated it.
When we started InsiderPro in 2014 I had a vision of a company driven by collaboration. Where we'd bring great people together (customers, employees and suppliers) and work in partnership to make a difference in the world. Not that we'd come up with a new invention to change the world ourselves, that's certainly beyond my skills, but that if we could foster better collaboration, the people we worked with would change the world. Although it wasn't as clear in my mind then as it is now, it was InsiderPro's founding Why…
"To

enable collaboration

between people so that

they can change the world

."
In the traditional world of procurement from which I came we did little more than pay lip service to collaboration. Even internally. For the most part we only talked about;
How much money we could save?
What terms we could 'get' from suppliers?
How we could 'make sure' they weren't screwing us?
How we could 'force compliance' from stakeholders who just kept doing the wrong things?
I came at things with a
"how do we not lose"
rather than a
"how do we win"
mindset. That was a serious problem. And probably why lots of people disliked us, why I felt so unfulfilled at work and why I really hated Sunday evenings. I needed to make the lose/win shift and do something every day which was authentic to my Why. For me this meant founding InsiderPro.
Fast forward 6 years and I am pleased to say I finally love what I do! Focusing on collaboration at InsiderPro has made all the difference. I am delighted to say I work in a business asking the right questions, everyday;
"How do we ensure we get to the core of what really matters?"
"How do we ensure that everyone in the value chain (internally and externally) is playing to their strengths?"
"How do we help our customers, colleagues and suppliers achieve their full potential?"
It's not easy though and there are some really tough calls. There remains an exciting but unrelenting commercial edge to what we do. The re-orchestration of supply chain requires a creative mind and the willingness to be 'creatively destructive' in execution. So I am incredibly proud when I see our team make a stand on our founding Why even though it is hard to do. For example;
Replacing suppliers if they are getting in the way of a customer achieving their potential
Having difficult conversations upfront with people to get everyone on the same page
Addressing the misallocation of resources in the supply chain by changing incorrect pricing
Never being satisfied with the status quo and always looking for a better way.
If, like I used to, you don't feel fulfilled in your work and the thought of Monday kills off your Sunday evening, then take some action sooner rather than later. It sounds daunting, but the destination is more than worth it. The next steps for each of you will depend on where you are on your journey but I'd recommend these as a good starting place;
Watch Simon Sinek's TED video Start with Why. It's an inspiring introduction to the Why movement.
Find a friend who really cares about you to support you through the process and get them to watch the "Start With Why" TED talk.
Buy Simon's "Find Your Why" workbook and follow the process. I found this much better than the original "Start With Why" book which felt like an expanded TED talk and didn't have the practical step by step stuff I needed.
Oh and a parting tip. Don't expect to find new and startling revelations, the likelihood is that you are already part way there. I was. I just needed to find the words and remind myself, "it starts with me".