Our consultancy work at Euramax Solutions Ltd caused them to think differently about the challenges they were facing in the business.
Challenges
Euramax Solutions Ltd makes PVCu windows, doors and shower enclosures for the New Build, Caravan and Holiday Home, Off-site construction, DIY and retail sectors.
The company operates from a 205,000 sq.ft. state of the art manufacturing facility in Yorkshire, employing over 170 people.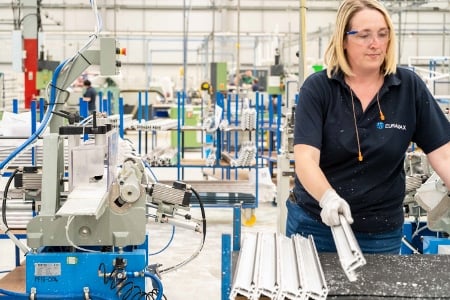 Euramax was under threat from new entrants into its traditional markets and wanted to discover options to diversify in the UK. The management team saw potential in other markets but wanted to be sure of their approach before investing in any new channels.
Background
Euramax had already worked with one of the big six consulting firms in the UK, and as a result had a detailed report on the size, competition and opportunity in each of the potential markets. However, this was not enough to convince managing director, Nick Cowley, to make any changes.
"I was a bit disappointed, to be honest. The starting point taken by our original consultants was the ideas that my own team had already come up with and they didn't seem to have any inspiration of their own," said Cowley "The notion of 'I think' this alternative would be good for us, was simply not enough. I wanted to find hard evidence to support any investment in new markets and a solid plan of approach to ensure our success".
At our first meeting Cowley was impressed by our "out of the box" thinking. He invited us to review the findings to date, and see if we could come up with an evidence-based plan of action that they believed in.
What we did
Our immediate concern was not to question where else Euramax could sell its products, but what do Euramax customers really value and who else would value that?
On the face of it, the market is huge – every type of building needs doors and windows, and they are purchased by both companies and end users. They are specified by architects and surveyors and sold direct, through distributors, independent traders and online.
But the value that Euramax offers lies in the production quality, its ability to quickly create alternative solutions and bring ideas to improve and simplify the whole supply chain. Having design, tooling and manufacturing all on one site in the UK is a strength and the benefit is a fast turnaround. So, we focused on the markets that have the most need for unusual solutions and service requirements in their supply chain.
We then looked in great detail at how we could penetrate those markets and, at the same time, create new and innovative barriers to entry for competitors.
We saw this exercise not as "which markets should we go after and why" but "which markets can we attack and maintain a stronghold, and how".
"Insider Pro showed me that we needed to think about the problem completely differently," added Cowley. "They changed our management team's mindset from a 'product' focus to a 'value' focus, and they changed our criteria for selecting a new market from 'the size of the opportunity' to 'ability to secure our position in the longer term'".
The results
"Insider Pro consultants are a refreshing change from other business consultants. They attended our first meeting armed with real knowledge, having done some solid research and with a set of challenges that really made us rethink our approach."

Nick Cowley, MD Euramax Solutions Ltd
"Their knowledge isn't just theoretical; they bring practical experience and valuable connections within our industry. In fact, they made a personal introduction to a potential new customer."
"They are not afraid to say what is wrong with a business, and they have the experience and skills to operate at all levels – discussing strategy, devising detailed plans, implementing organisational changes," Cowley explained.
"Insider Pro think and act like someone who is working inside the business. In our case, they really made us think about how to protect our market share, not just increase it. There are plenty of consultants who will do exactly what you ask of them, but Insider Pro dig deep to find the real issues before rolling their sleeves up and working with the team to plan out how to solve the problems."
---
Curious to find out whether Insider Pro could find new and innovative ways to improve the value of your business? Challenge us to discover new possibilities.
---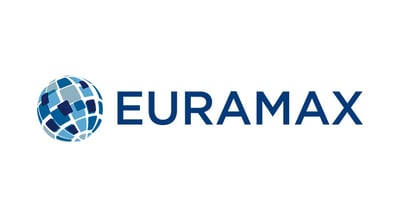 About Euramax Solutions Ltd
Euramax operates from a 205,000 sq. ft. state of the art manufacturing facility located close to junction 36 of the M1, near to Barnsley. Employing over 170 people it manufactures PVCu windows, doors and shower enclosures for the New Build, Caravan and Holiday Home, Offsite construction and DIY and retail sectors.
It is part of the $1.0bn building and leisure products group Omnimax International Inc. Core products include speciality coated coils, metal wall and roof systems, metal and vinyl rain carrying systems, soffit and fascia systems, roofing accessories, aluminium and vinyl windows and doors, patio products, aluminium recreational vehicle doors, windows and sidewalls and aluminium bath and shower enclosures.