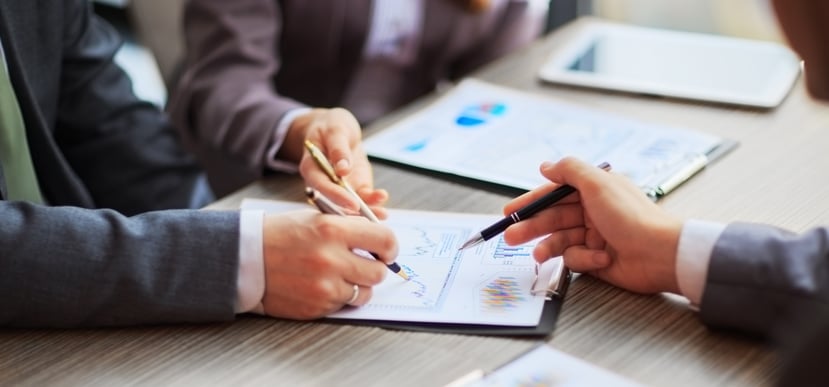 1 – If you know you can get better margins and maintain or improve supplier performance easily
Of course, if you know how and where to get better margins without compromising on specification, quality or delivery then there is little point asking for outside help.
But to truly 'know' margin or performance can't be improved is a high standard of proof. How sure can you be that there isn't a better option and that your competition is already ahead of the game?
2 - If you've already tried and failed to get a better margin
If you've scoured all potential suppliers globally, looked at alternate solutions, challenged designers to come up with a revised specification and still not come up with cost savings then it's time to focus on something else.
The world is constantly changing, however, and this stance will need frequent revisits to check for new players in the market.
3 – If driving margin is more important to you than maintaining supplier relationships
An outsourced procurement consultancy team can be used to handle all the difficult situations whilst you retain an agreeable relationship with suppliers. This is only important to companies who are reliant on their suppliers for quality and timely delivery. If those things aren't important and you are in a position to beat suppliers up one minute and beg them to deliver on time the next, then there is little point having someone on hand to help you maintain your relationship.

4 – If your team members have inside knowledge of all the industries you buy from
By way of example, if you are a property director you should have access to inside knowledge about construction, fit-outs, building materials, building services, plumbing supplies and more.
You'll need some fundamental knowledge in order to be able to question architects and planners to ensure that the design provides the lowest total cost of ownership going forwards, not simply the lowest initial build cost.
Your team should know how rebates impact net net prices in order to better negotiate with building materials suppliers.
Once the building is completed your team may be involved in buying food, stationery, uniforms, catering equipment, beds, carpets and all other items and services involved in operating the property.
You'll also need to be aware of all kinds of compliance regulations for you and your suppliers.
If you have all of that in house, they are able to keep up to date with changes in legislation, and challenge a diverse range of suppliers whilst maintaining good relationships in order to minimise disruption to build time, then you and your team are probably adequately equipped.
5 – If procurement is core to your business
If you are a buying group, manufacturer, distributor or a supermarket, buying goods to resell is at the core of your business. These are areas you would probably keep inhouse.
Having said that, buying property, office supplies, IT services and utilities is not necessarily a service that is at your core. You might even want to test out certain categories on an outsourced procurement consultancy just to make sure your own team have explored all possible avenues.
6 – If you've met a procurement outsourcer and don't think they would fit into your team.
An outsourced procurement consulting team should be working as part of your team. They may be working on different categories, or they might have a specific project but ultimately the culture, values and goals need to be visible and shared.
Sometimes, procurement teams just don't hit it off with their outsourced partner. Unless yours is a business that is progressive and willing to do things differently, an outsourced procurement consultancy coming in with fresh ideas and new ways of working may upset the existing team.
To find out how we think we provide a rather different outsourced procurement service, take a look at the results of our work – read our eBook "11 thought-provoking examples of disruptive procurement in action".
In it you will see real life examples of how the Insider Procurement consulting team have disrupted the normal procurement process to drive real shareholder value for our clients.