Most consulting firms work like this:
The owners or senior managers train juniors by getting them to "do the leg work" on client projects.
Those juniors earn fees and they feed information to the experts who make the decisions and advise the clients.
It's a method that is used across all types of consultancy operation as a way of expanding the business at minimal cost. And it works. If nobody did that, then companies would fade as soon as everyone became to old to do the work. Succession planning is necessary for the longevity of any firm.
But the way most people go about it is to create a hierarchy and promote the best people into management roles. They end up being people managers, risk managers, budget controllers and things other than what they are really good at.
Clients are sold to by the senior partners but the work is carried out by juniors. Even if the senior partners have a level of involvement in the work, they are basing their decisions on information gathered by the juniors that work for them.
The result is not always bad decisions, of course, but the hidden cost to the client is the length of time it might take to get to a really good decision.
When we set up Insider Procurement, we decided to do things differently from the start. We looked long and hard at what's important for our clients and the best way to deliver it.
Most clients want to see results quickly.
PACE is the name of the game.
Attacking a project with a complete team of experts is the ONLY way to shorten the time to value.
So, here at Insider Procurement we only employ seasoned experts. We select from the best category managers and procurement directors in the industry.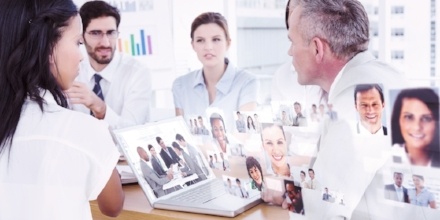 And it's been an interesting journey.
Those procurement directors who pine for the days when they were working at the coalface, negotiating deals, thinking creatively, working in a fast paced environment - you'll find them here at Insider Procurement doing what they do best for our clients.
Those category managers who thrive on applying their specialist knowledge to a variety of industry sectors and business types - they're with us too.
We foster loyalty by offering flexibility between assignments, and at the same time create a sense of belonging through teamwork.
We work on client projects as a team - recognising category manager expertise but, at the same time, capitalising on years of experience in different areas to drive out real creative thinking. You won't find us working quietly in a corner all the time.
For a recent project, we calculated that we were delivering over 200 person years' experience on any one day.
Imagine all that expertise, enthusiasm and creativity in one room!
That's what makes us a first class procurement consultancy. And that's why our clients and employees all love working with us.
Whether you are a business looking to select a procurement consultancy to help you achieve your goals, or you are a top class procurement expert looking for your next challenging role, do contact me to learn more about what makes Insider Procurement tick.